Urban Outfitters, Inc.
Known for Urban Outfitters, Anthropologie, Free People, BHLDN, Terrain, Menus & Venues, Nuuly
Urban Outfitters, Inc. is a lifestyle retailer that operates a portfolio of global consumer brands including Anthropologie, BHLDN, Free People, Terrain, Urban Outfitters and Nuuly. The company employs 24,000 people across its operations and has around 250 brand-dedicated stores throughout Europe and North America. In 2019, it had $3.9 billion in revenue.
Disclosure across 34 indicators

Number of indicators with disclosed information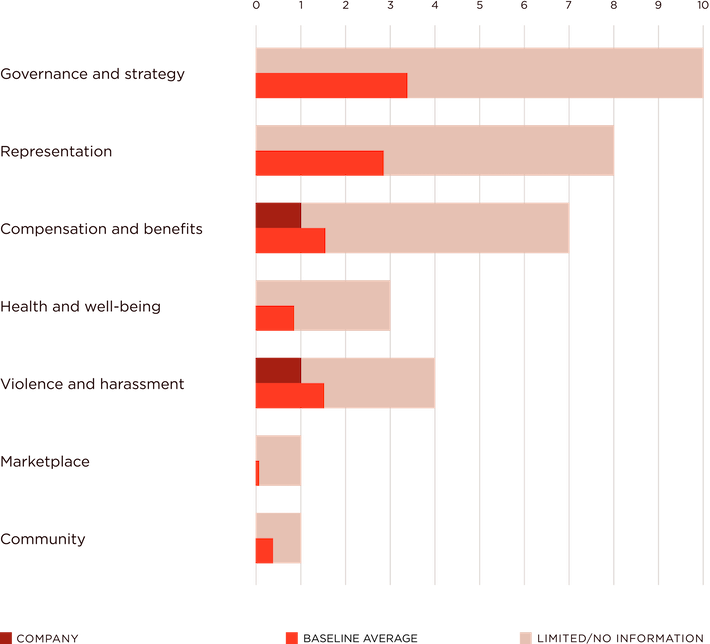 Measurement area findings
More about the company
Headquarters

Philadelphia, PA, United States of America

Revenue

$3.9 billion (2019)

Total number of employees

24,000

Ownership structure

Publicly listed

Website